This fresh Strawberry Vodka Martini recipe is easy and delicious. Enjoy the sweet, pink drink for cocktails with your girlfriends.
Fresh Strawberry Vodka Martini Recipe
Is there anything more delicious than a homemade Strawberry Martini? The minute fresh strawberries are in session, I'm all about making those Strawberry Vodka Martinis. When strawberries are in season, you get nice big fat juicy fruit that you can use in your drinks.
You may think that drinks are only for when you go out. Wrong! You can totally make drinks right in your own home. When you make a drink at home, you are able to sit back and relax a little more. If you have never made any martinis at home, that's about to change!
Strawberry Martinis
You may be wondering how you even begin making a recipe like this. Well, have you ever had a martini? If you have, then you can easily make this recipe. Even if you've never had a martini in your life, you are capable of making this recipe!
You'll figure out how to muddle strawberries to help everything go down smoothly in your drink. I'm also loving the strawberry-infused Vodka that we use in this recipe, it's so delicious!
Super Simple Recipe
Let's say that you're having friends over and you aren't sure what you should make. You are wracking your brain to try and decide what drink to make for your friends. This super simple recipe is something to have on hand, especially if you entertain people often.
I keep these ingredients on hand and all I have to do is maybe run to the store for some fresh strawberries. Every time I have someone try this martini recipe, they enjoy it.
I explain to them how simple it is and they always take the recipe home. So, if you love to entertain or enjoy a drink here and there, then you need this recipe in your life. It's so enjoyable!
How to Muddle Strawberries
This Fresh Strawberry Martini recipe calls for muddling strawberries. How does one do that you may ask? You simply mash them. You can use a wooden muddling tool, or puree them in a food processor. Muddling strawberries gets the juice of the berry released. This is what gives the martinis their pink color and great flavor.
How to Make a Strawberry Martini
Whether this is your first or hundredth time making a Strawberry Martini, there are so many ways to make them. You can easily make this drink in the summertime when all your friends are over.
You can make it so you can enjoy it after a long day of running errands. There is no right or wrong way to enjoy a martini. You just have to be willing to make it. With this recipe, you'll realize how easy it is and you'll have no problem making it.
Keep reading to discover this amazing Strawberry Martini Recipe and how easy it is to make!
What Proof is Smirnoff Strawberry Vodka?
If you choose to use Strawberry Vodka, then you may want to know what proof it is. Smirnoff Strawberry Vodka is 70 proof. It's great for making recipes though. You'll enjoy having it on hand.
What is Strawberry Liqueur?
You may be wondering what strawberry liqueur is and what it tastes like. Well, it tastes like strawberry but has the power of liqueur, so it may be stronger than you think. The strawberry in it will taste sweet, but will also have quite a punch to it!
Here's a few more Martini Flavors you may enjoy :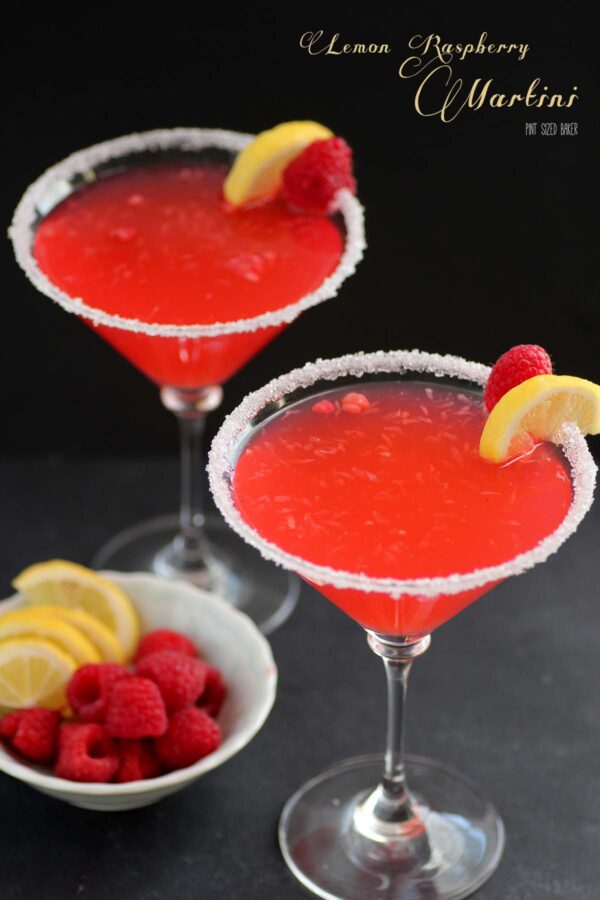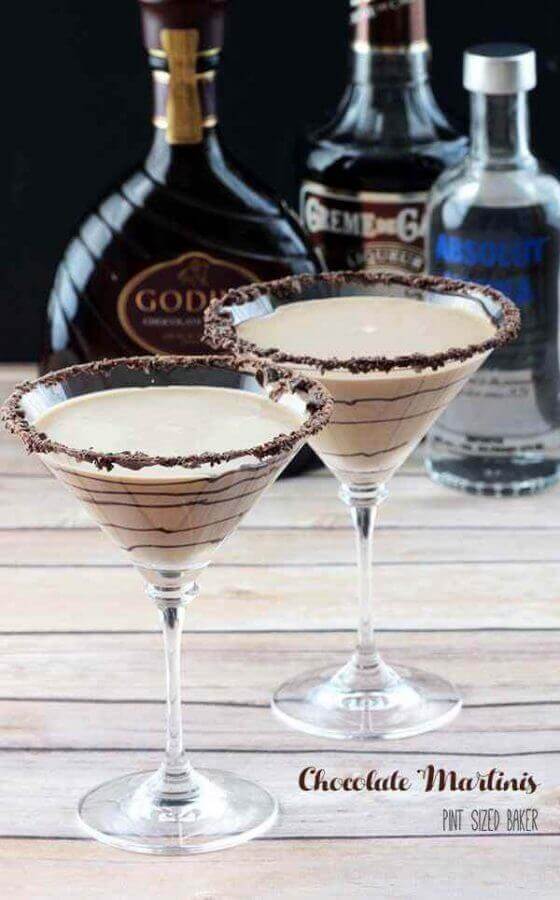 Yield: 2
Strawberry Vodka Martini Recipe
This Strawberry Vodka Martini recipe is easy and delicious. Enjoy the sweet, pink drink for cocktails with your girlfriends.
Ingredients
3 ounces strawberry infused* vodka
1 ounce simple syrup
8 large strawberries, cleaned and sliced
Ice
Instructions
Place martini glass into the refrigerator to chill for about 30 minutes.
Cook simple syrup (see recipe below).
Muddle strawberries and simple syrup in a small bowl.
Add strawberries to shaker.
Add Strawberry Infused Vodka.
Fill shaker with ice.
Shake and strain into glass.
Serve immediately
Notes
* To make strawberry infused vodka add sliced strawberries and vodka to a sealable glass container and allow to set for at least 24 hours.
Simple Syrup
1 cup granulated sugar
1 cup water
Bring to boil while stirring.
Boil until sugar is completely dissolved
Recommended Products
As an Amazon Associate and member of other affiliate programs, I earn from qualifying purchases.
Nutrition Information:
Yield:
2
Serving Size:
1
Amount Per Serving:
Calories:

110
Total Fat:

0g
Saturated Fat:

0g
Trans Fat:

0g
Unsaturated Fat:

0g
Cholesterol:

0mg
Sodium:

2mg
Carbohydrates:

15g
Fiber:

2g
Sugar:

12g
Protein:

1g
Nutrition information isn't always accurate.