An all time favorite of mine – Dutch Apple Pie with a crumble topping, walnut crust and a cinnamon spiced goat milk caramel. Just like Grandma used to make.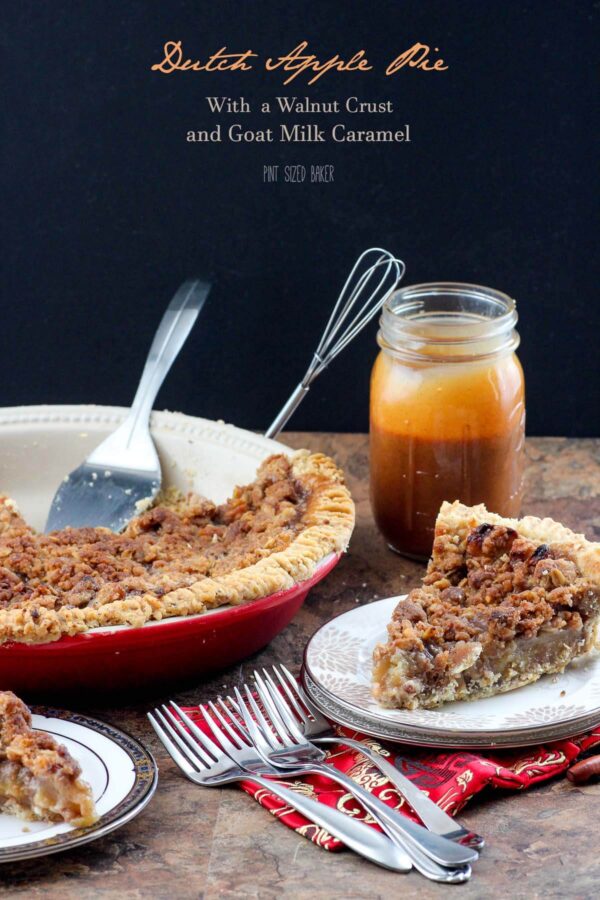 Dutch Apple Pie
Apple season is here and that means lots and lots of apple desserts – like Apple Bread, Apple Spice Cake, and easy caramel apples. But I think that the most American dessert is the Classic Apple Pie. While a double crust apple pie is delicious, I prefer a crumble topping that is a Dutch Apple Pie. I love the sweet brown sugar and oatmeal topping that is so good. I baked my pie in a walnut pastry crust and that gave it a slightly nutty flavor and then I topped it off with a goat milk caramel drizzle. I loved it!!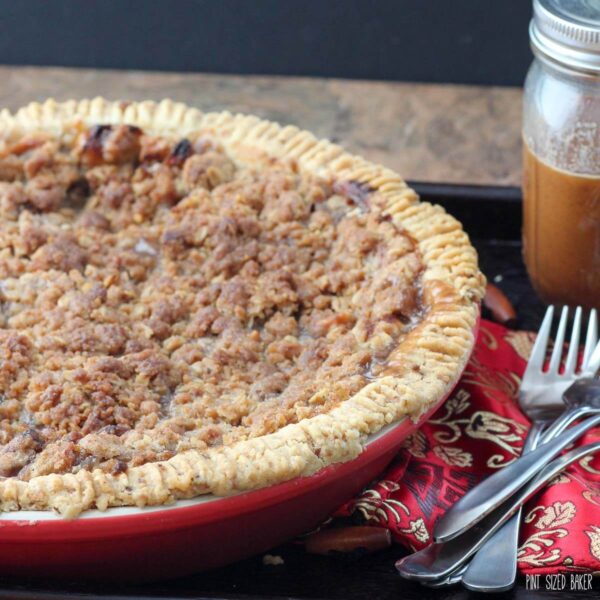 I love a good apple pie, and a crumbly, crunchy topping is my favorite! Dutch Apple has been my pick for many, many years. As a kid, I would pick off the little brown sugar chunks and nibble at them. I love the crunchies!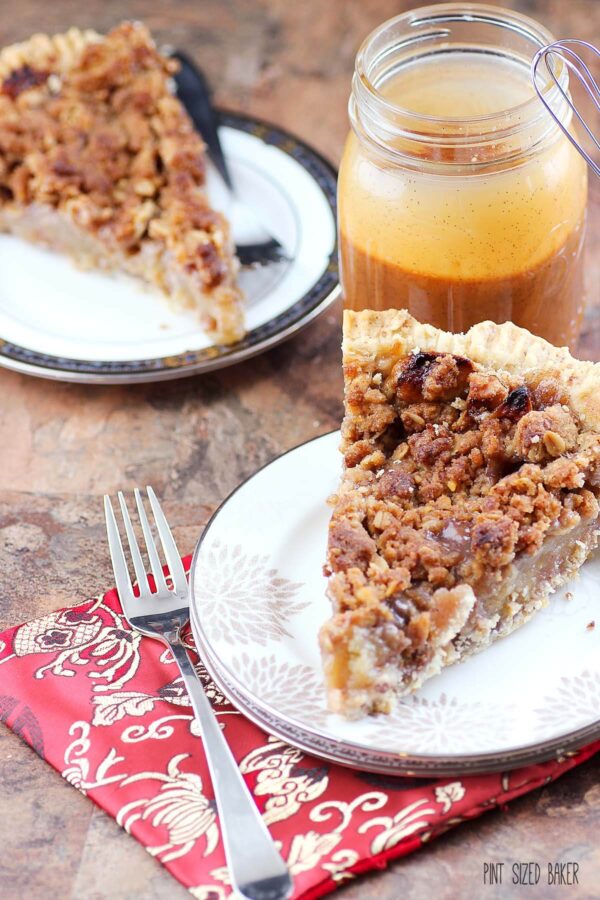 This pie sure does deliver on the crunchies! I loved it. The apple filling is easy and the topping is just as easy.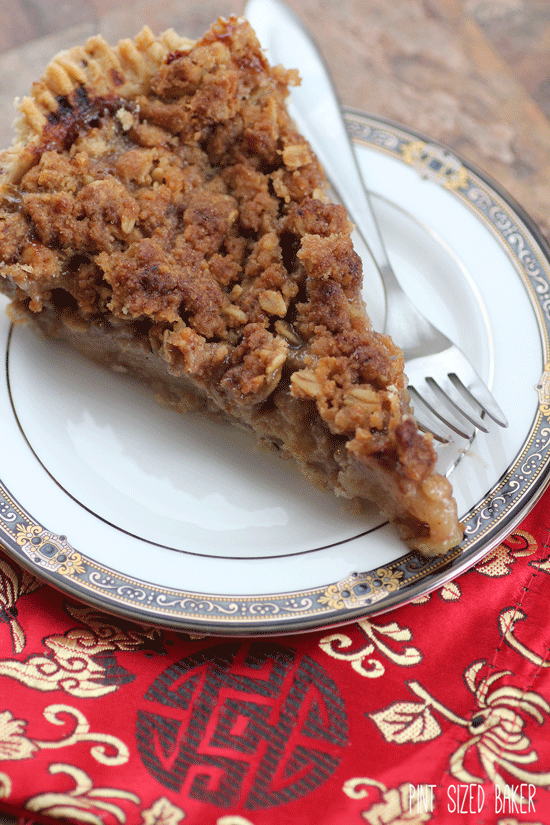 I loved the caramel topping I drizzled over it. The cinnamon spice in the caramel was a lovely addition to the pie. If the goat milk idea scares you off, use soft caramel instead. However, I highly suggest you give the cajeta a try. I promise your guests aren't going to know if you don't tell them. They will know that something is a little different, but with the wonderful apple, cinnamon, and crunchy topping will have your guests mesmerized by your awesome baking skills.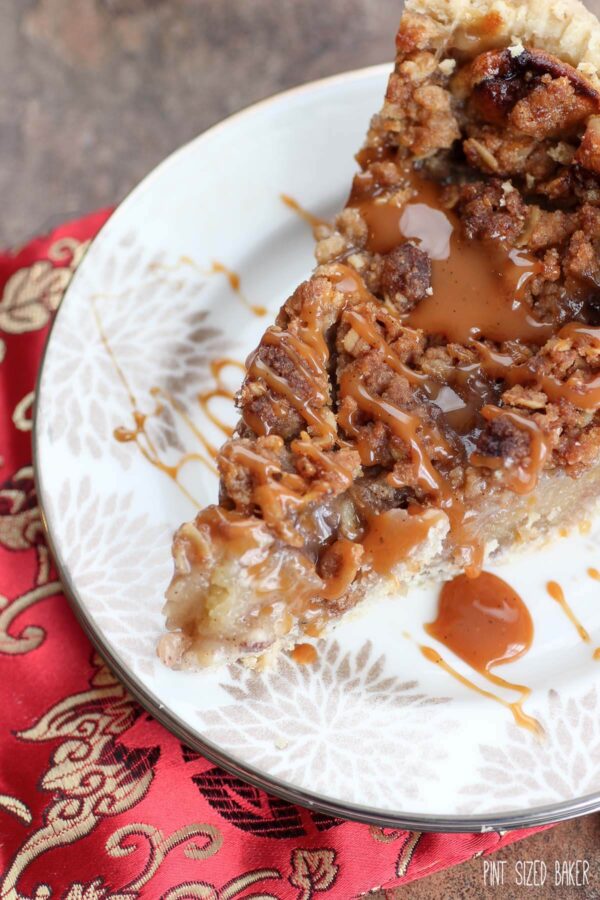 So, put on your yoga pants, get comfortable, and make this yummy Dutch Apple Pie. You don't need to stress about making it, I've broken it down into three easy recipes and three easy days. You'll get this pie made and have a wonderful dessert for your book club, office party, or family dinner.
This Dutch Apple Pie is part three of a three part series including the Walnut Pastry Crust and the Goat Milk Caramel.
This recipe has been featured on Better Homes and Gardens in 10 ways to enjoy a Caramel Apple (that's not a caramel apple).