Why make a formal dessert when you can create a fun and exciting Dessert Charcuterie Plate with great nibbles and bites that everyone can enjoy!
Dessert Charcuterie Plate
A few weeks ago I got to spend a girls weekend in my hometown of Charles Town, West Virginia. Four of us bloggers got together at a the Hillbrook Inn where we chatted, exchanged blogging info, and noshed on some delicious food! One of the sponsors for our Sip, Dine, Shine retreat was Kroger. Kroger packed some grocery bags with supplies for us from their Simple Truth and Private Collection line for each of the ladies to create a great recipe with. I love to sit with friends and slowly pick on little munchies while chatting, so I made up a Dessert Charcuterie Plate with all of delicious cookies, pretzels, nuts, chocolates, and fruits from Kroger.
We had a great dinner party without having "dinner". Summer is coming to a close, but the evenings are still great for grabbing your friends on the weekend and hanging out. This is also a great mid-day treat idea on a picnic. Simply take along a few containers of food and nibble as you go.
I made my own chocolate dipped bacon. I precooked my bacon until it was nice and crispy and let it cool completely. Then I melted some dark chocolate and dipped the bacon halves. Place the dipped bacon on wax paper and then place them into the fridge for 10 minutes to harden.
I did the same with a few strawberries. You need to make sure that the strawberries are as DRY as can be before dipping them into the chocolate. Add a few crushed macadamia nuts for some added flavor!
Don't forget something to drink! Kroger has some yummy Italian Sodas that were the perfect addition to the dessert charcuterie plate. It's totally up to you to add any mix-ins to your adult soiree. Just something light and refreshing that takes the edge off. You know – kick back, relax, put your phones away, and enjoy the company of good friends and good laughs.
Thanks so much to Kroger for sponsoring our Sip, Dine, Shine Retreat! I had fun eating all of this yumminess for a dessert charcuterie plate!!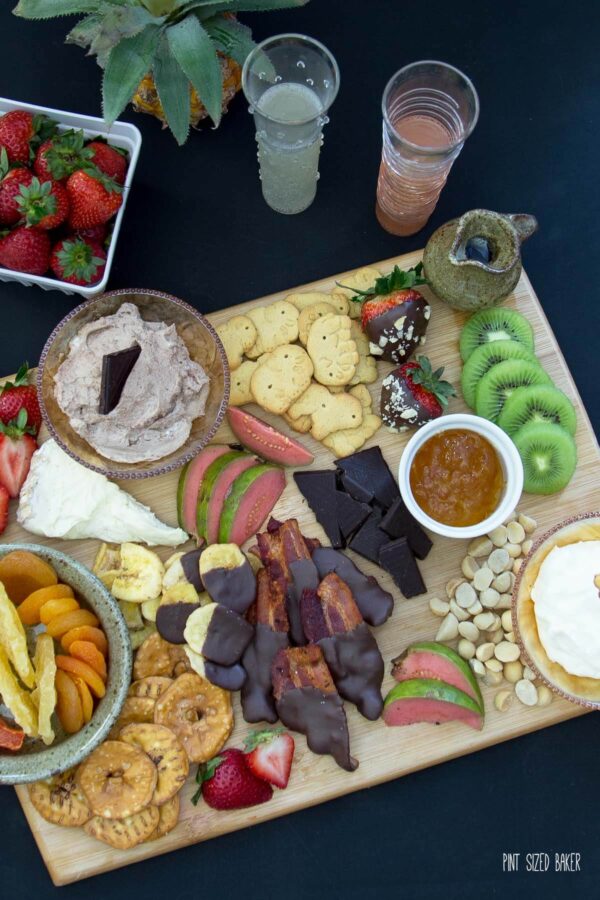 You can read more about our great retreat, where we stayed, what we ate, and where we went in this Sweet Destination's post.
Here's a few more easy nibbles that you can enjoy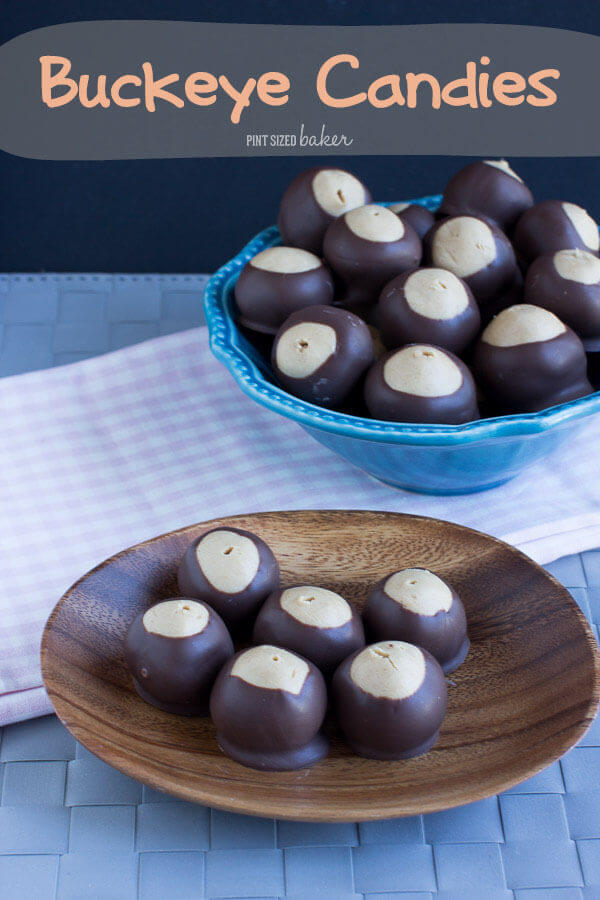 Express Mini Lemon Cheesecakes
Strawberry Jalapeno Chocolate Mousse Cups
Yield: 6
Dessert Charcuterie Plate
Why make a formal dessert when you can create a fun and exciting Dessert Charcuterie Plate with great nibbles and bites that everyone can enjoy!
Ingredients
Suggestions to start with
Kroger Pretzel Chips
Kroger Animal Crackers
Chocolate Bars
Chocolate Dipped Bacon
Dried Fruit – pineapple, mango, papaya, banana chips
Fresh Whipped Cream with honey
Apricot Jam
Fresh Fruit – guava, strawberries, kiwi
Brie Cheese
Instructions
Spread out your favorite nibbles on a wooden cutting board or platter. There's no real rhyme or reason to the platter, just add what you like and make it easy to take a small bite to eat.
Notes
I made my own chocolate covered bacon using some cooled, crispy bacon and melted chocolate. I also made a few chocolate dipped strawberries for some extra yum factor.
If you want to make chocolate whipped cream like I did, simply add in a tablespoon of cocoa powder into a cup of heavy cream with 3 tablespoons of powdered sugar. I didn't add any additional sweetener to the whipped cream and instead relied on the sweetness of the Apricot Jam and Honey to be the sweetener.