A Chocolate Lovers utopia. This chocolate mousse cake with truffles on top is just what the doctor ordered. It's perfect for a decadent dessert!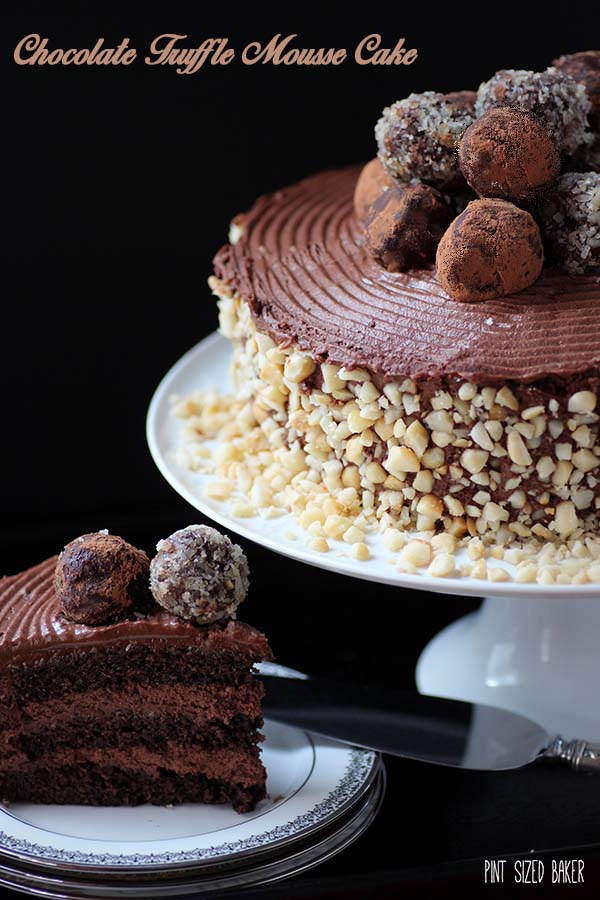 Three Layer Chocolate Mousse Cake with Chocolate Raspberry Truffles
Oh Wow! This is a chocolate-lovers dream cake!
Three layers of Chocolate Cake
Chocolate Mousse Frosting
Chocolate Raspberry Truffles
This chocolate mousse cake was just what the doctor ordered for your tweet tooth. It's a great cake for a special birthday celebration. My husband even went so far to say her would have liked this cake for his grooms cake.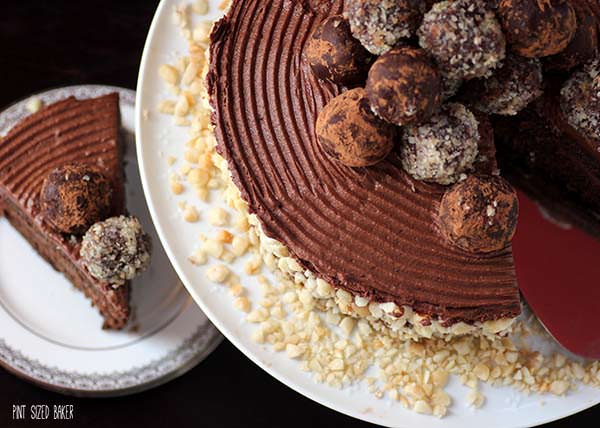 Let me take a minute to harness my inner Jack Nicholson for a second … ahem… You can't  handle the Chocolate. Lol… okay, I'm sorry for that…  But in all honesty, see the rays of light in the photo above? God has even endorsed this cake. I loved the light so much that I didn't want to edit them out. It was the perfect effect.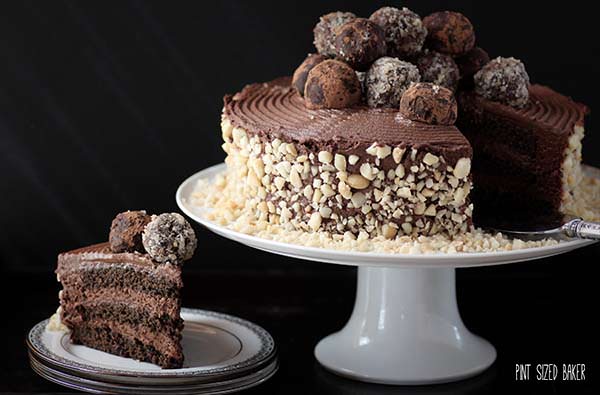 Yes, this cake was THAT good!
If you have made your cake and truffles, you can make your frosting. If you're ambitious and have the time, you can make this cake in one day. It's not difficult. The truffles can sit overnight and the iced cake can sit over night and all you have to do is finish decorating it  the next day.
Since the frosting is a mousse, it's best eaten the day that it's served. However, my husband had no problems enjoying this cake two days later. It was still amazing!
This Chocolate Mousse Cake is part of a series. Find the Chocolate Cake Recipe and Torting Tutorial HERE. Find the recipe for Chocolate Raspberry Truffles HERE.
Enjoy these Chocolate Cakes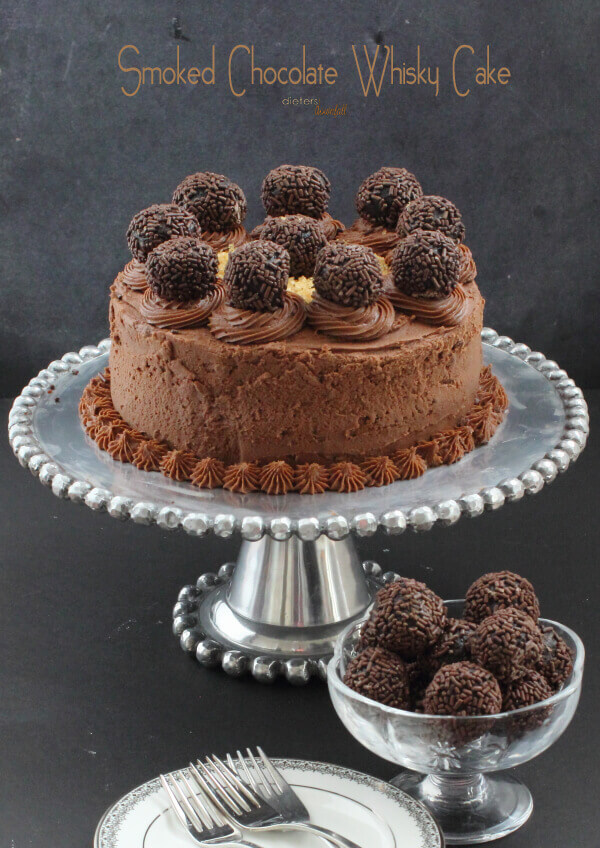 Smoked Chocolate Whisky Cake with Truffles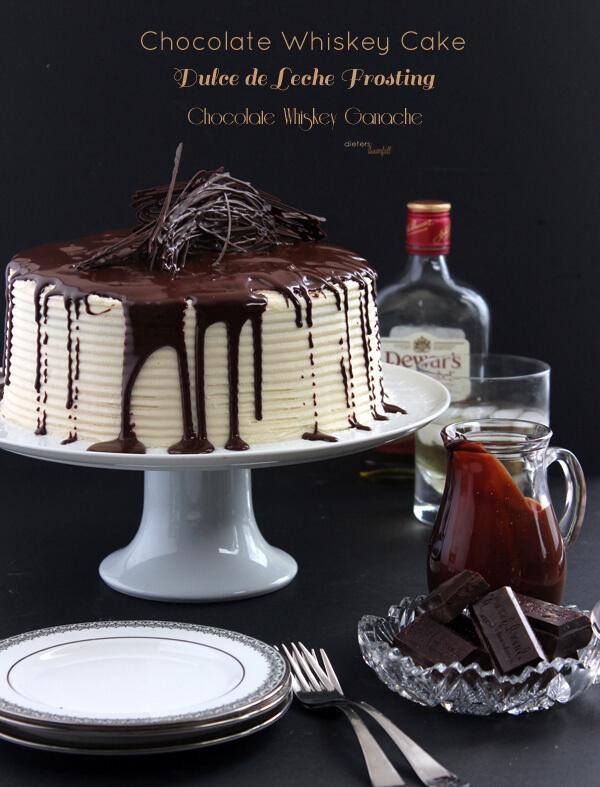 Triple Whiskey Cake with Dulce de Leche Frosting Cake