Pumpkin Pecan Pie
Do you ever feel like a total glutton when you walk away (ok, roll away) from the table after Thanksgiving dinner? I know most Americans eat until they can eat no more on this festive holiday filled with yummy turkey, cranberries, three kinds of potatoes, veggies, stuffing and we can't forget about dessert!
I think 48% of my friends insist on a pumpkin pie, another 48% demand a pecan pie and the remaining 4% want an apple pie. Honestly, I'd go for this Dutch Apple Pie, but this recipe is for everyone else. I've combined the best of both worlds in this super easy Pumpkin Pecan Pie so that everyone at your Thanksgiving celebrations can have just one slice of pie.
Now, with any pie, you can choose to make your own crust. I have a few to pick from :
Or, you can go the easy route and use a prepared pie crust. I think that they all are great and if you have time -great! If you don't have time to make your crust from scratch, don't sweat it. It's a pie! You're not supposed to take it so seriously.
I loved the yummy pumpkin pie base and the sweet, crunchy pecan topping. It was perfect with a dollop of fresh whipped cream on top.
Here's a few more Thanksgiving Pie ideas for ya! I hope you find something sweet!
Chocolate Butterscotch Pecan Tart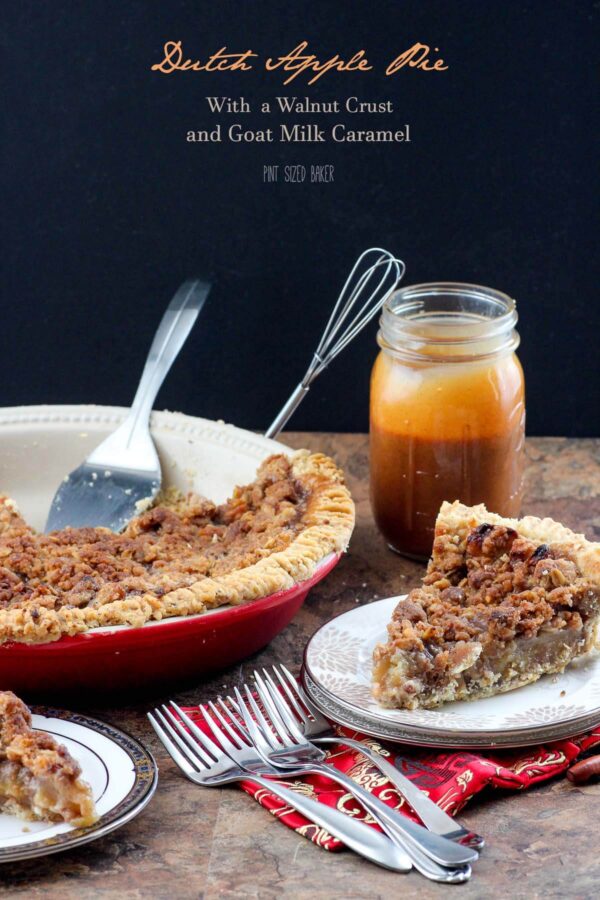 Yield: 8
Pumpkin Pecan Pie
Love Pumpkin Pie and Pecan Pie? Now you can enjoy both flavors in one pie!
Total Time
2 hours
10 minutes
Ingredients
For the Pumpkin Filling
2 eggs
1 can (15 oz) pumpkin puree
1/2 C maple syrup
1/4 C sugar
1/4 C heavy cream
1 tsp cinnamon
1/2 tsp nutmeg
For the Pecan Topping
2 eggs, beaten
1 C chopped pecans
1/2 C sugar
1/2 C maple syrup
Sweetened Whipped Cream
Instructions
Prepare a 9-inch pie pan with a premade crust. Keep it cold in the fridge until ready to fill it.
Beat all of the pumpkin pie filling ingredients together and pour into the pie pan.
Mix all the pecan topping ingredients together and spoon it over the pumpkin filling.
Bake at 425F for 15 minutes. Reduce the heat to 350F and continue baking for 40-45 minutes longer. Watch the crust and cover the edges if they start to get too brown.
Cool on a wire rack for 1 hour. Refrigerate overnight to completely set.
Serve with whipped cream.